Hey everyone, this tune is a little different. It is composed entirely of software instruments using Chip32 (free download available at http://www.kvraudio.com/get/229.html) for 8bit sounds and Ultrabeat for drums (on Logic Pro). There's not quite as much automation and effects use in this mix as "Primesque," as I was able to tweak the sounds on the Chip32 interface. Most of the dynamics and compression is done on the Output track, using an Iceverb ( NI Guitar Rig 4), Opto Compression, Multipress, and slight EQ work.
Anyway, with this tune I wanted to capture a kind of journey in a song, starting with an optimistic beginning, with tension rising in the bridge, and the point of no return into darkness, then a jump back over to the happy side for the outro.
Anyway, here is "Adventure Time."
Adventure Time by jhawkins
Main arrange window:
Mixer:
Automation:
Chip32 windows: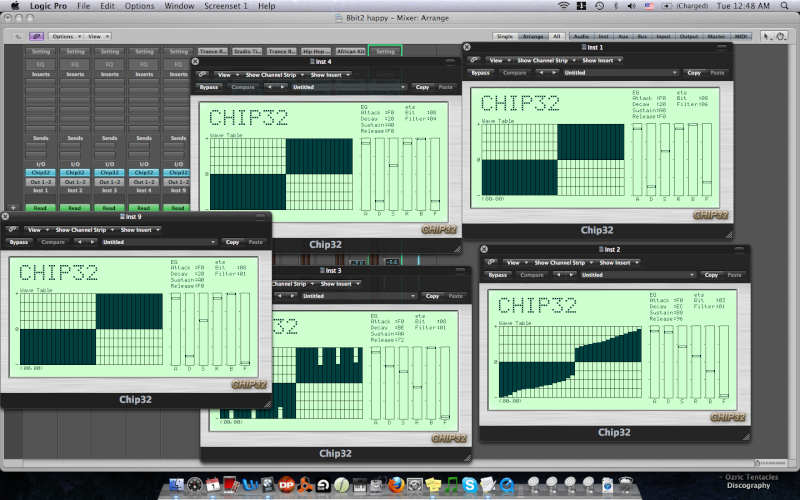 Output window (Multipress, adaptive limiter, compressor):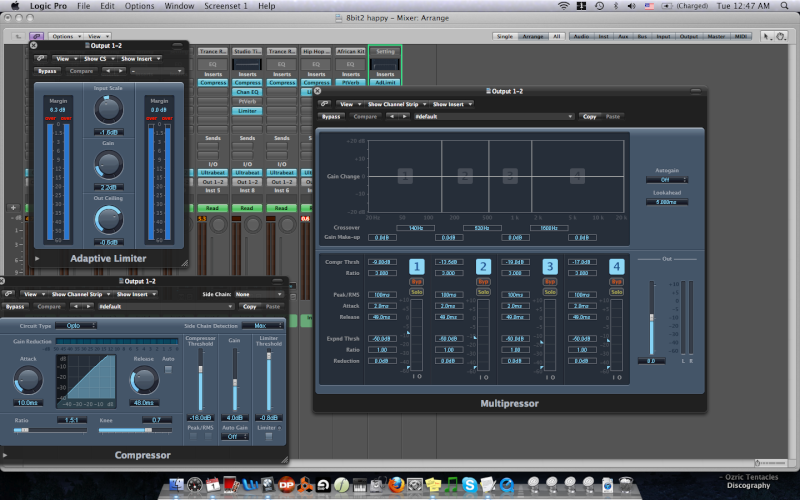 Posts

: 18


Join date

: 2011-02-24


Location

: Boston, MA




---
Permissions in this forum:
You
cannot
reply to topics in this forum